Vets & First Aid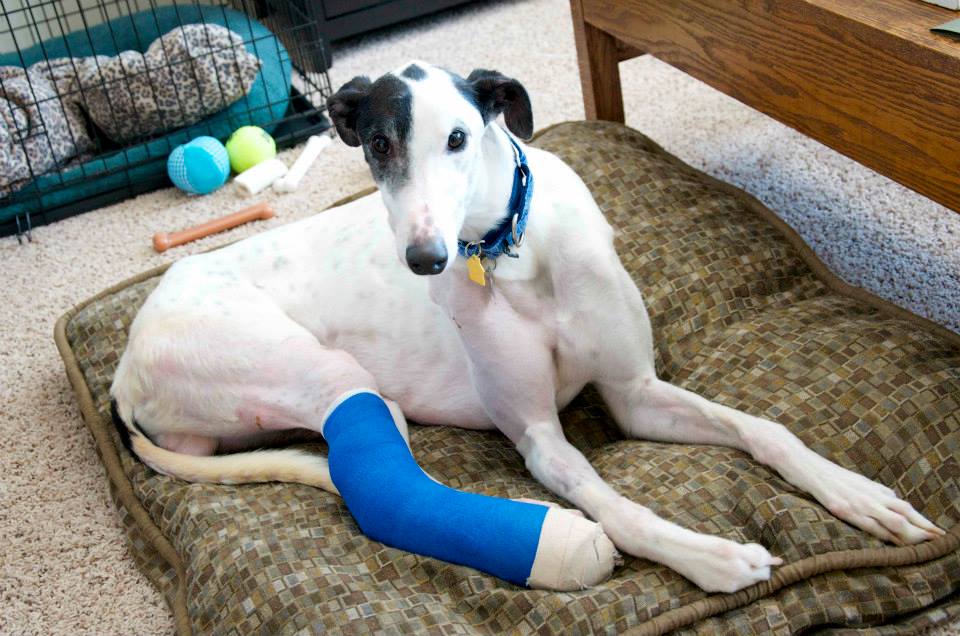 Greyhounds are a unique breed of dog (just ask any greyhound owner and they'll tell you... for hours) and this includes their medical needs. This means you'll need a greyhound savvy veterinarian or you'll need to help your veterinarian become greyhound savvy. Below is a list of vets that various members of COGR have found in the Central Ohio area who are knowledgeable about greyhounds. If you're already established with a veterinarian be sure to check out our FAQ to learn about the greyhounds' unique physiology and medical needs.
Northarlington Animal Clinic
5011 Dierker Road
Columbus, Ohio 43220
614-457-4636
www.northarlingtonvet.com

Ohio State University Veterinary Hospital
601 Vernon L. Tharp Street
Columbus, Ohio 43210
614-292-3551
vet.osu.edu/vmc

Delaware Animal Clinic
114 West William Street
Delaware, Ohio 43015
740-369-4213
delawareanimalclinic.net

Green Meadows Veterinary Hospital
127 Green Meadows Drive South
Lewis Center, Ohio 43035
614-846-9644
www.gmvh.com

Couto Veterinary Consultants
www.coutovetconsultants.com

Cheshire Crossing Animal Hospital (Dr. Ballard)
672 Cheshire Road,
Delaware, Ohio 43015
740-549-0900
In addition to veterinary care it never hurts to learn a little first aid in case your hound has an accident. Click here for a quick primer on Pet CPR. While this is a handy reference guide it doesn't make up for actual training. Check the American Red Cross for pet first aid classes near you. And remember when an animal is scared and/or in pain they will bite so always put a muzzle on your hound before attempting first aid.