Featured Greyhound!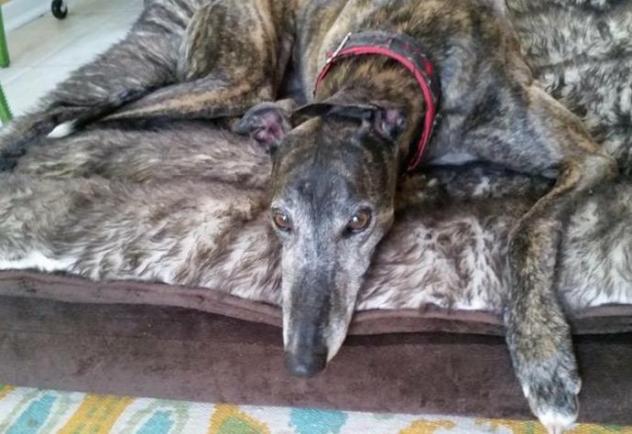 Sky Is a friendly girl who gets along with all people and greets her foster family with hops and big tail wags when they come home. She is well-mannered and doesn't want to be on the couch or bed, but she loves to rest her long nose on your leg while you give her ear rubs and scratches.
Skylar was a winner in her career as a racer and puts her skills to good use in the backyard chasing squirrels and trying to sniff out critters under the deck and below ground. She does better when she's an only or second dog, is not small animal safe, and doesn't do well in crowded or chaotic places (think dog parks or busy pet supermarkets).
Sky does fine on walks around the neighborhood and shows good behavior when other dogs bark at her. This brindle beauty with a velvety tummy is looking for a forever home—is it yours?