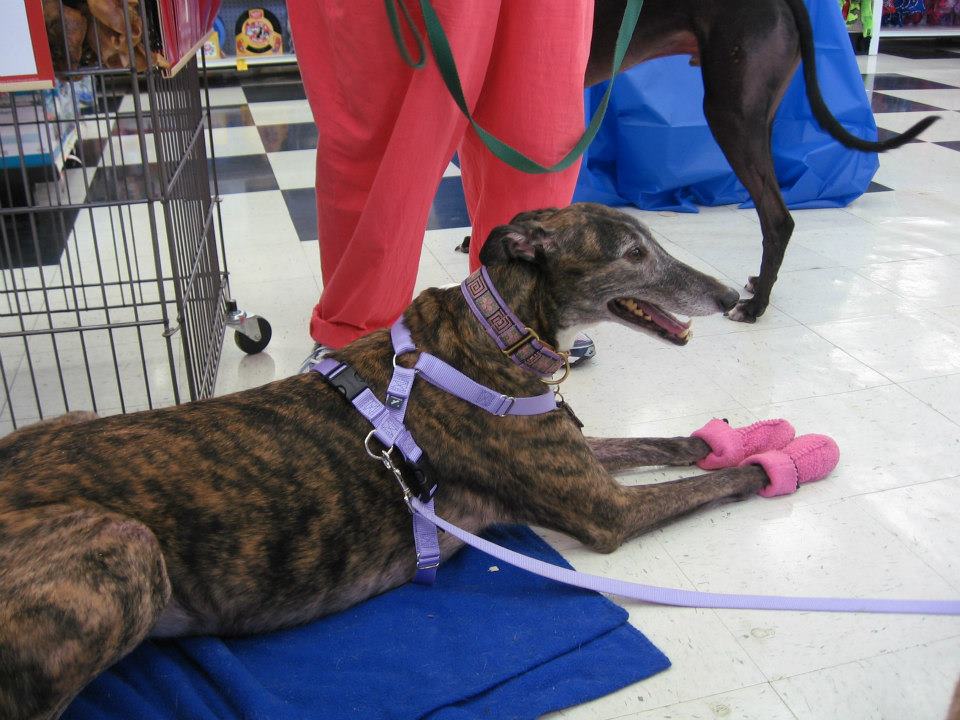 Adding a greyhound to your family is a greyt thing and the links on this tab will help walk you through the process. Browse our Adoptable greyhounds to see if
there is a particular hound that strikes your fancy. The Adoption Process link will walk you through how COGR evaluates perspective homes to place a greyhound in the best environment for success. If you're ready to take the plunge fill out an Adoption Application.
For those who aren't ready to adopt but want to help the hounds consider Fostering or Sponsoring a newly retired greyhound. Our Fostering page describes the joys of opening your home to a newly retired greyhound to ease their transition from track to couch. Adoption and Fostering are rewarding experiences, but not everyone who wants to help can open their home. If you fall into this category consider Sponsoring a greyhound. Your financial support allows COGR to continue its mission and your contributions are tax deductable.
COGR will only place greyhounds in the Central Ohio area. If you live outside Central Ohio and want to adopt a hound check out our list of Adoption Groups in other parts of the country.